My first hike was to Mummy Canyon, its natural bridge, and some of the surrounding area near the Death Valley park entrance sign on HWY 190. I want to thank Steve Hall for his report on Mummy Canyon. And please, as Steve mentioned, the park service has requested, park your vehicles at the park entrance sign.
After seeing Steve's report on Mummy Canyon, I recalled how interesting the area was, per numerous stops at the sign and simply looking around. The interesting rock type of Mummy Canyon can be seen for a fair portion of the nearby hills there. So besides visiting Mummy Canyon, I wanted to see if additional figures could be seen in other nearby cliffs. I can report that although the Mummy in Mummy Canyon seems to be the best cut figure, there are some other faces that can be imagined in other nearby areas. So it's a fun, easy hike and the unique rock formations are somewhat entertaining.
Here's a few photos.
When you stand underneath the mummy and notice the crumby rock, you hope that the mummy is indeed permanently entombed there.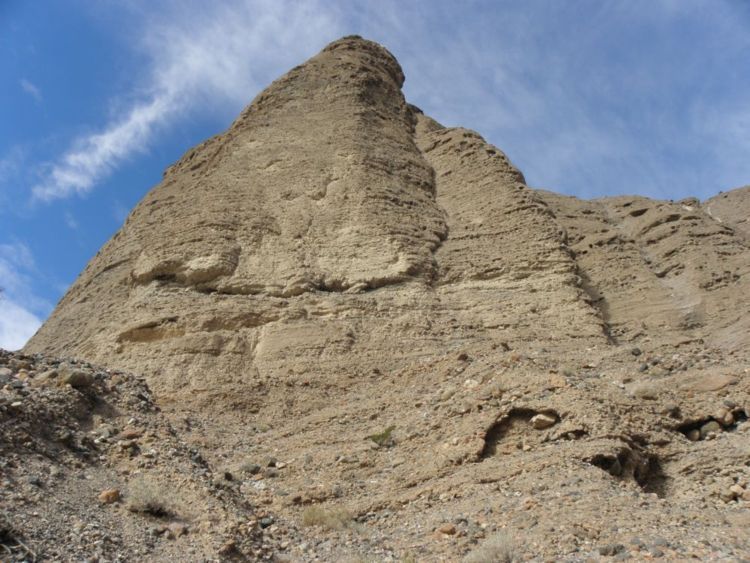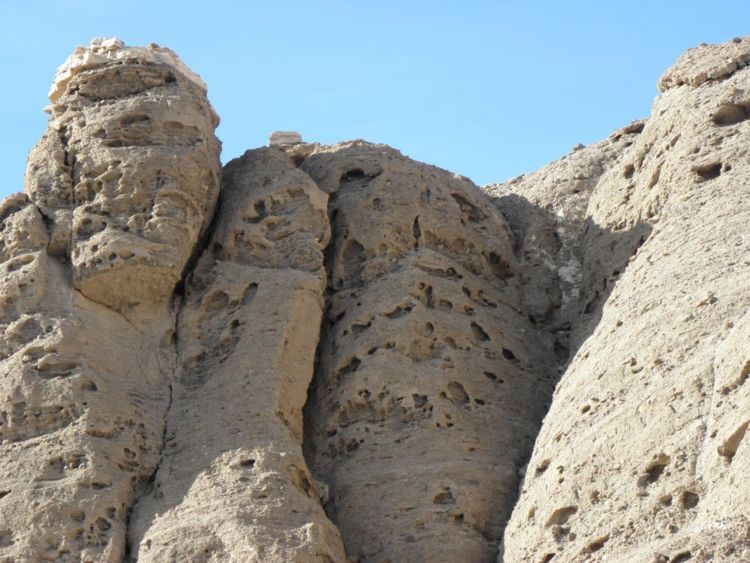 In center, a face with just one eye
Profile of an animal
Hillside with a few images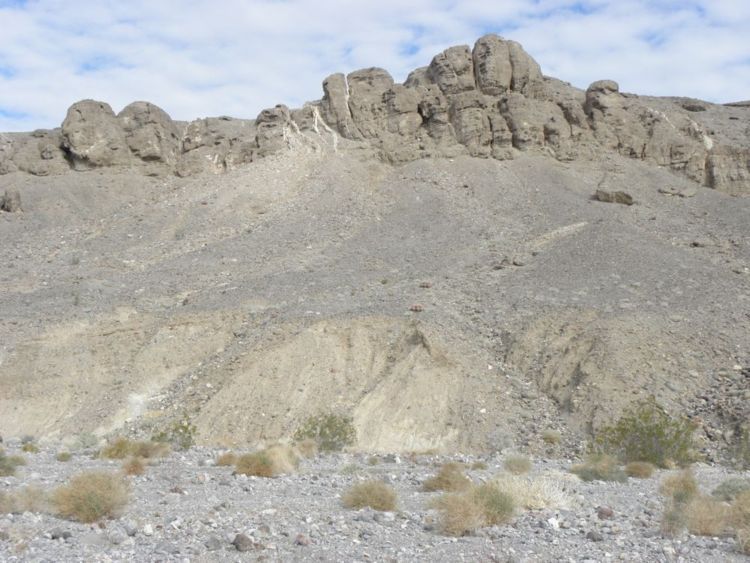 Profile of a mummy with shoulder-length hair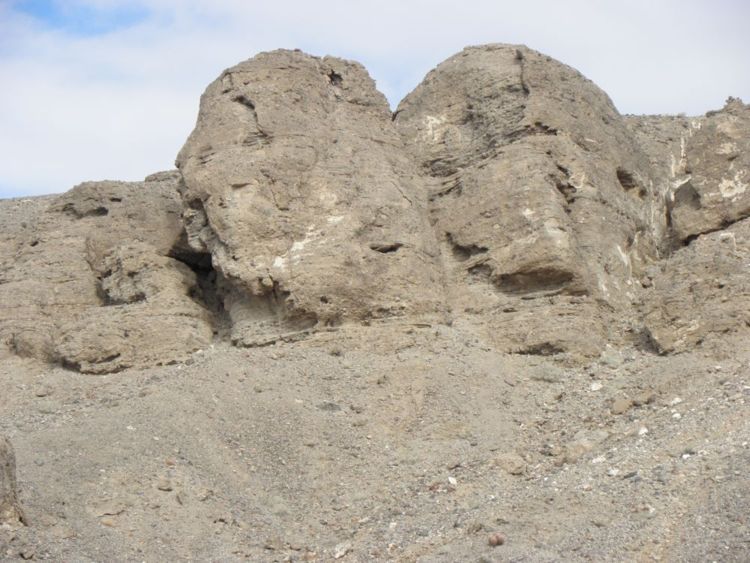 Two mummies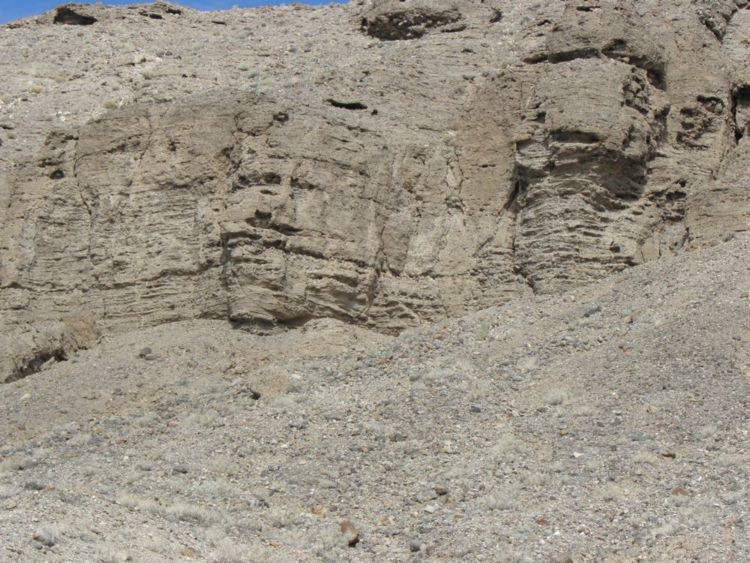 A few here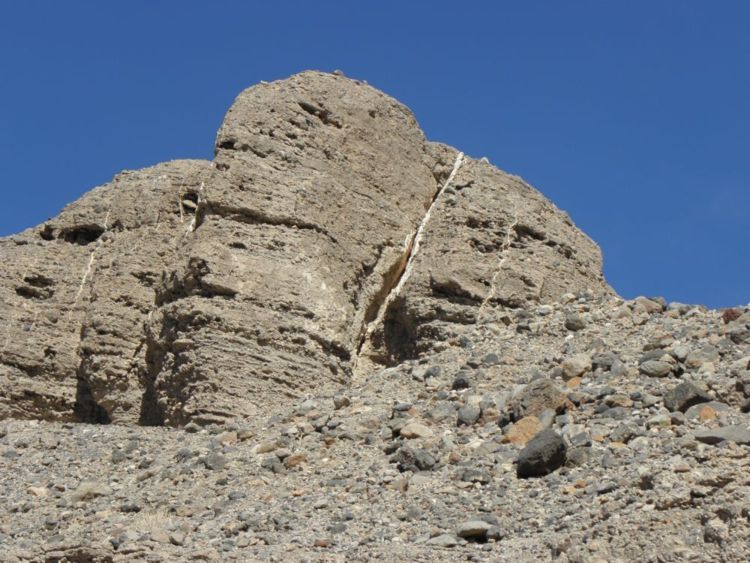 an animal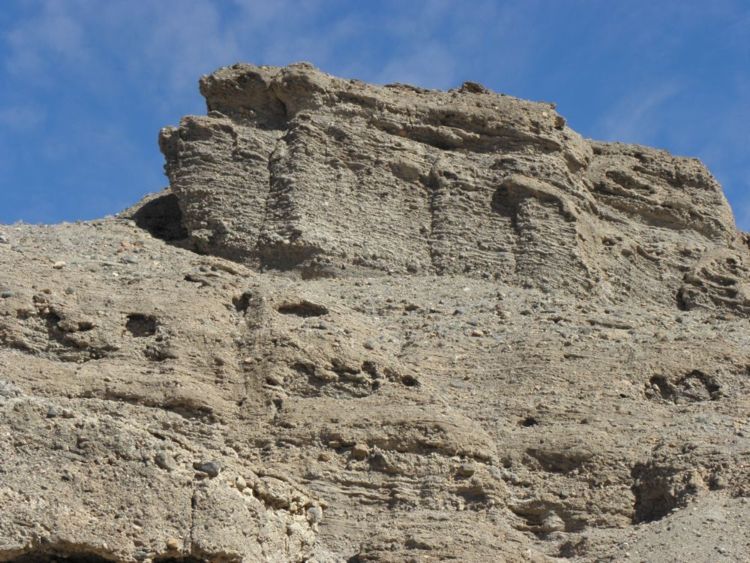 a good profile