I wanted to do a test hike of Death Valley Wash, from Mesquite Spring campground south, in preparation for a future multi-day backpacking trip. However, when the campground host stated that the hike north in the wash was very scenic, to Ubehebe Crater road, I decide to do that one first and make 2 days of it (one day north, one day south). Needless to say, he was right - north of Mesquite Springs CG in DV Wash is beautiful.
It can't get any simpler than hiking in Death Valley Wash. No salt and very little sand, gravel, and big rocks, just hard dried mud most of the way. And the scenery of the Gravevines and Cottonwoods is excellent. I hiked about a mile north of Ubehebe Carter Road and headed back; should have went further.
Here's some pics:
Tin Mt, a little snow up there.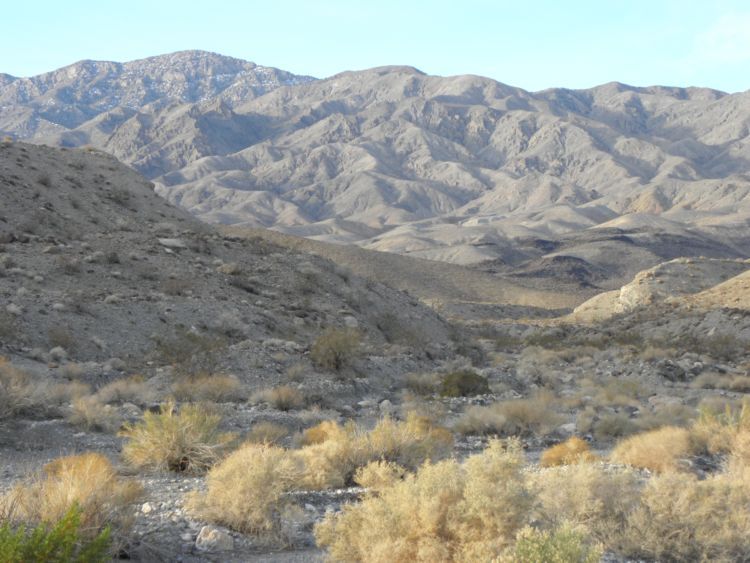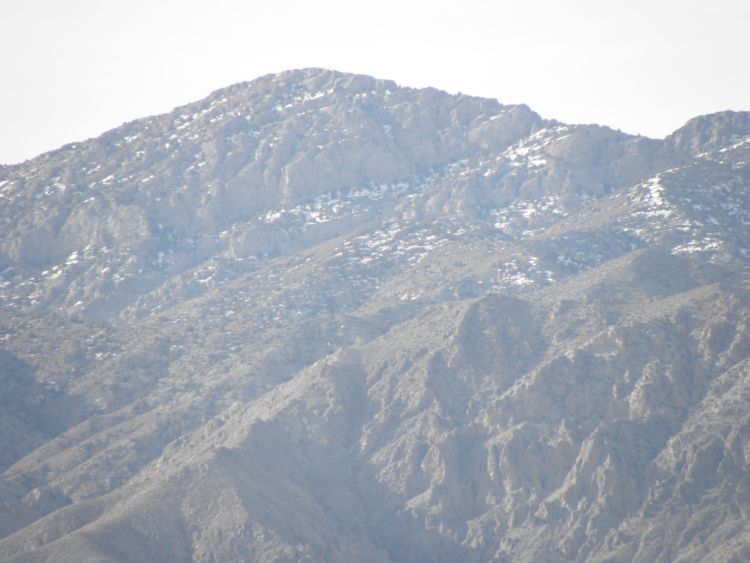 Early in the hike, there's some nicely cut walls along the way.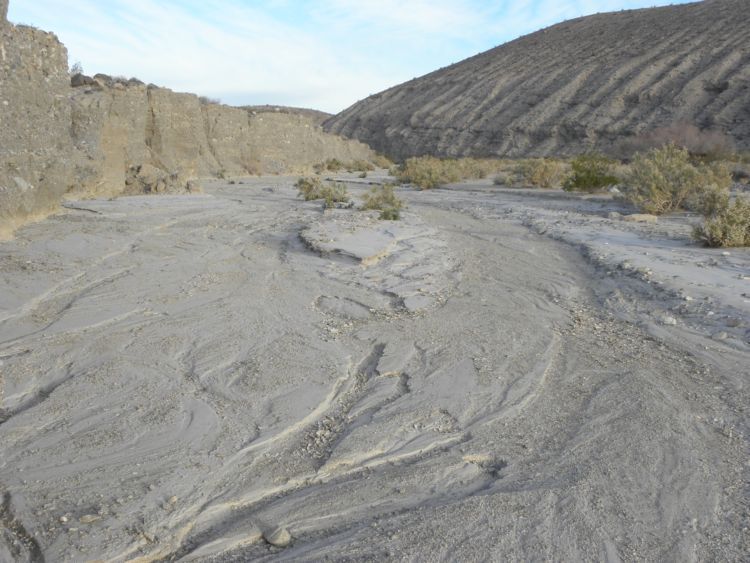 Eventually it opens up.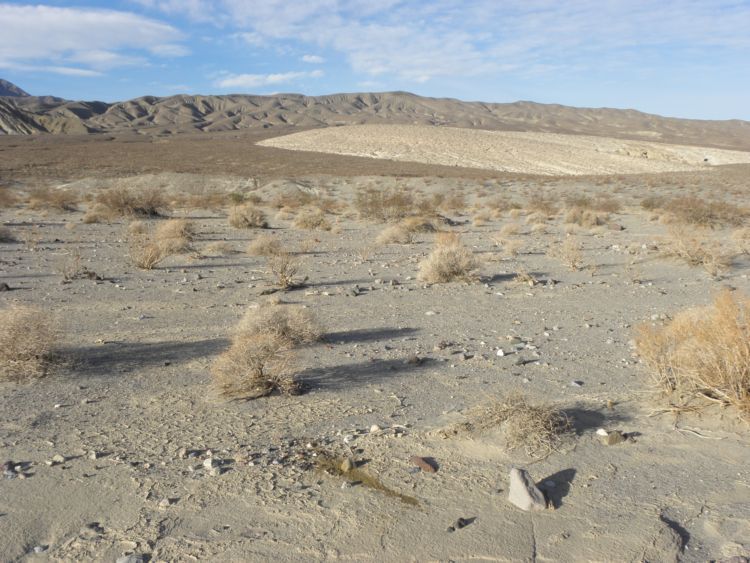 Typical view north, while going in the wash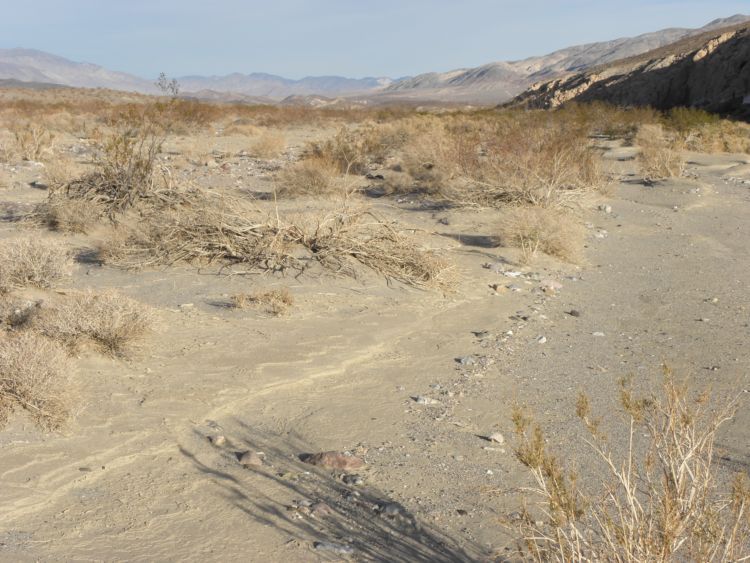 Ubehebe Crater and Ubehebe Crater road off in the distance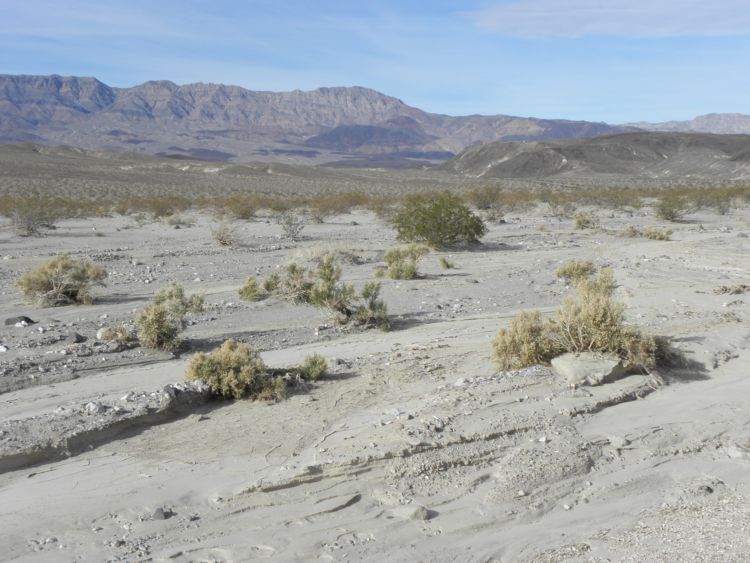 Intersection of DV Wash and Ubehebe Crater rd.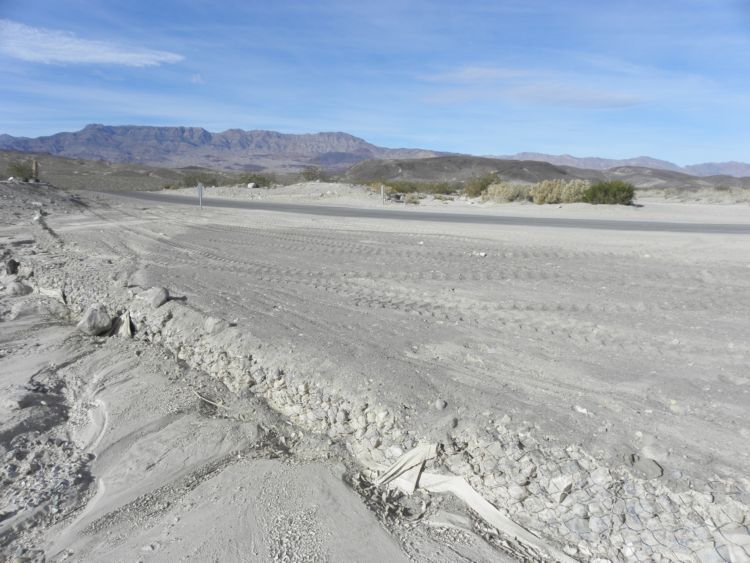 Nice view further up, toward the crater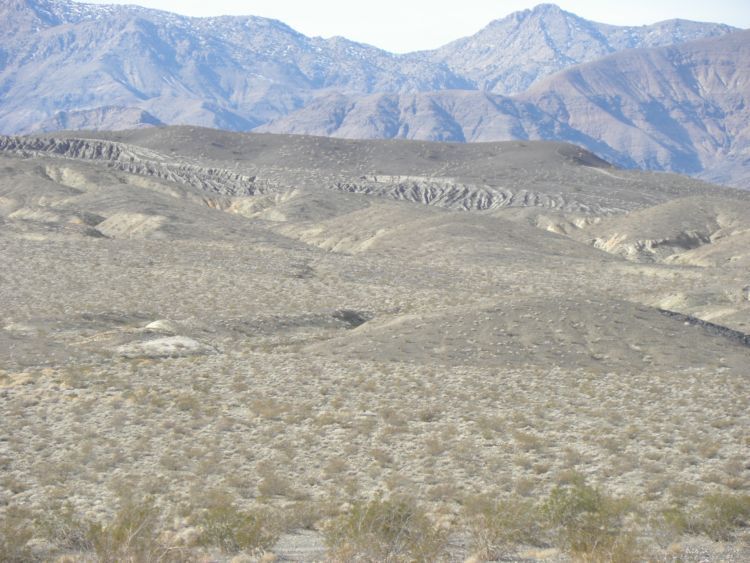 On return hike, take pic of small section of vegetation
And here's a few pics of perhaps the best close-up scenery. A nice rocky section and some vegetation from a seep.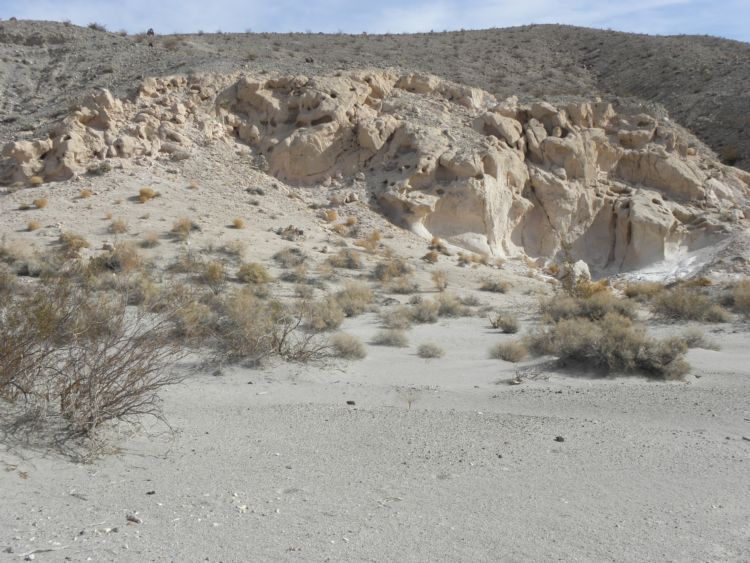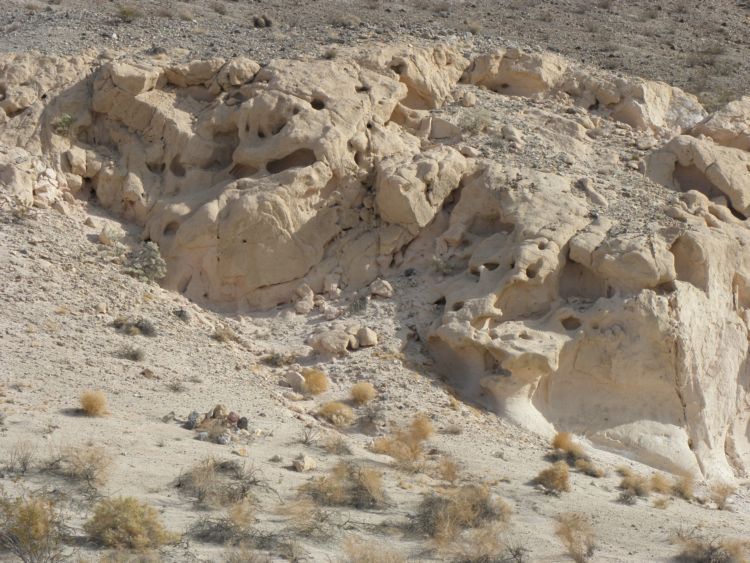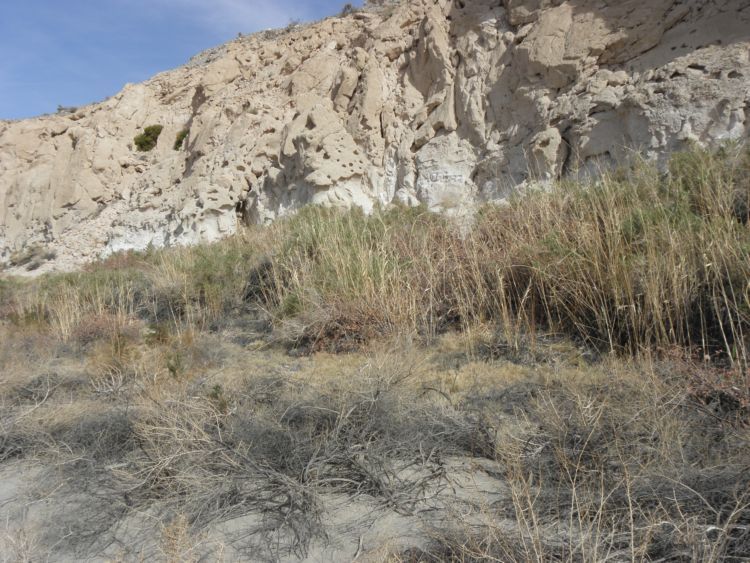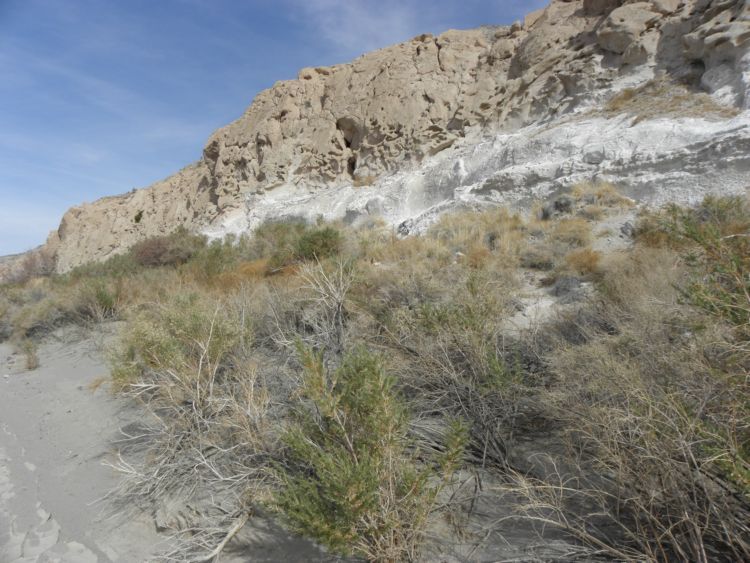 Here's a view of the wash from some elevation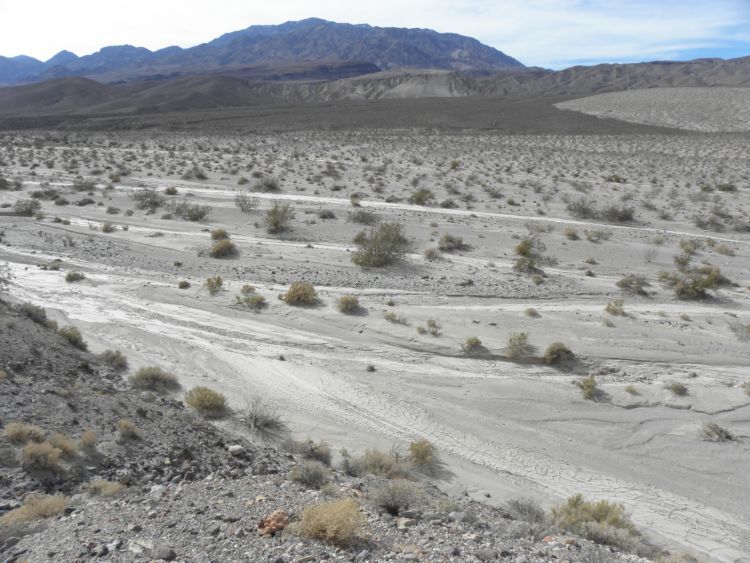 Another nice vegetation section in the distance, close to Mesquite Springs.