It's another easy, yet stunning, walk in Death Valley Wash, south of Mesquite Springs Campground. Great views of both the Grapevine and Cottonwoods Mts. But also you see nicely cut walls on both sides of the Wash - what, it's the effects of DV Wash against the alluvial fans of the Grapevines and the Cottonwoods. Walking south, you see a big ridge on the Cottonwoods side and then DV wash turns shapely to the left. It's not until you walk that curve, that you then notice you're at Big Horn Gorge wash dumping into DV Wash, that it hits you - what a tremendous pile of alluvial down from Big Horn Gorge, shaping that huge curve in DV Wash. And there's also some nicely cut walls on the Grapevines side of the wash there too. South past BHG wash, you see some very high walls on the Cottonwood side. You can see them from Scotty's Castle Rd, but you just don't realize how high those walls are until you get up close. Eventually, you begin to see some more big walls on the Grapevines side; that was my turnaround point.
Here's the pics:
Tin Mt.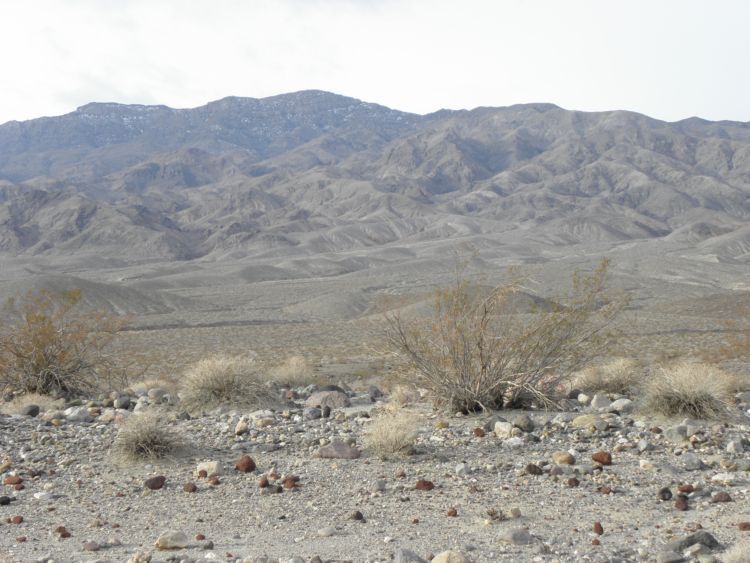 Tucki Mt way on down there, but the beginnings of noticing a ridge ahead
Trash can in DV Wash; it must go with the picnic table you see elsewhere in the wash too
There's the big ridge and DV wash swinging to the left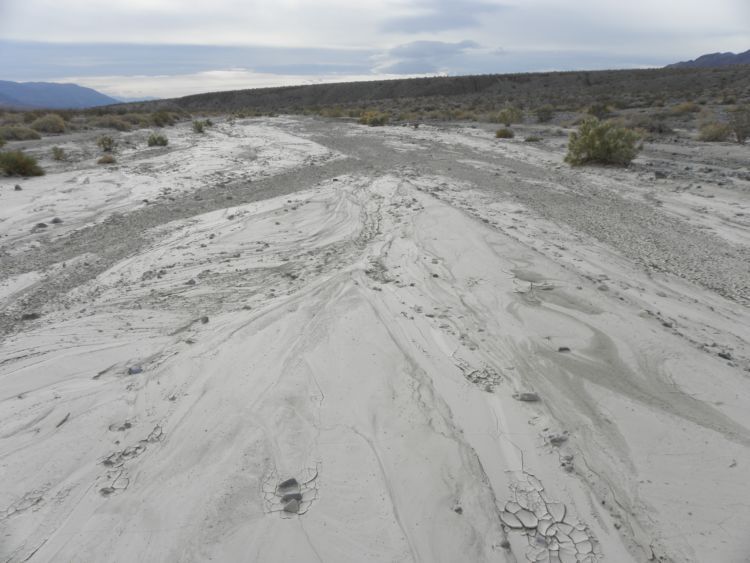 DV wash headed toward Grapevines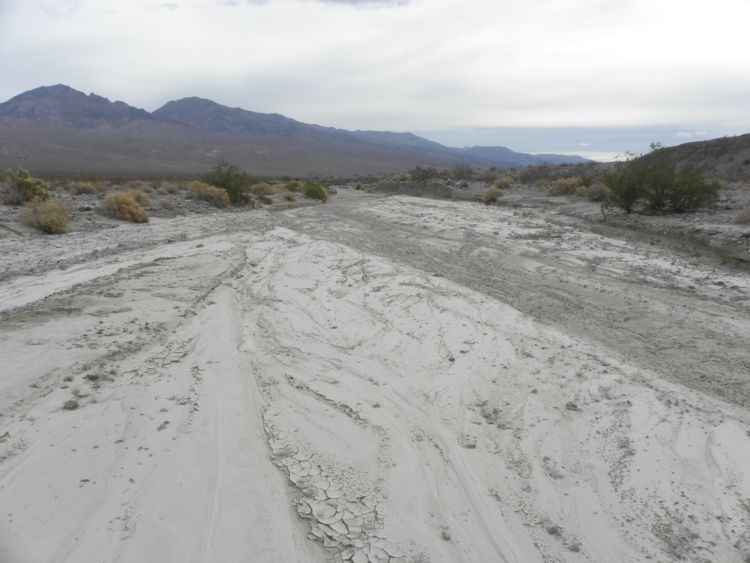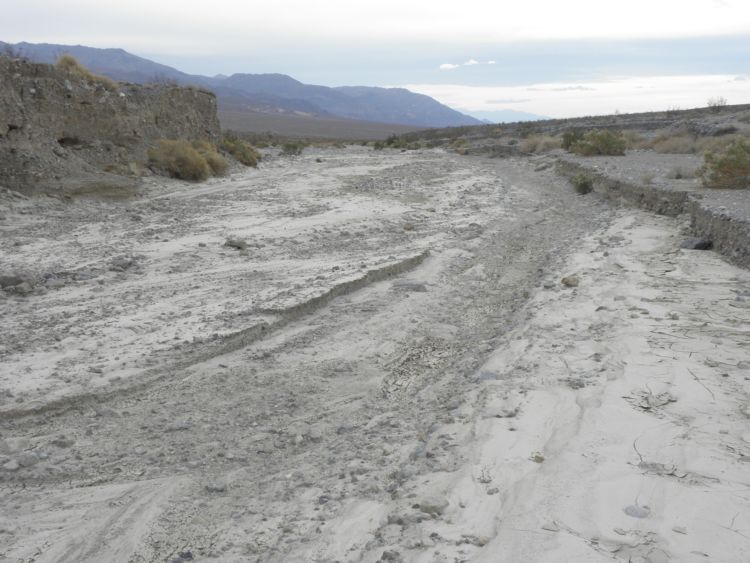 A look back to the north, around BHG wash entrance. Nice walls on Grapevine side.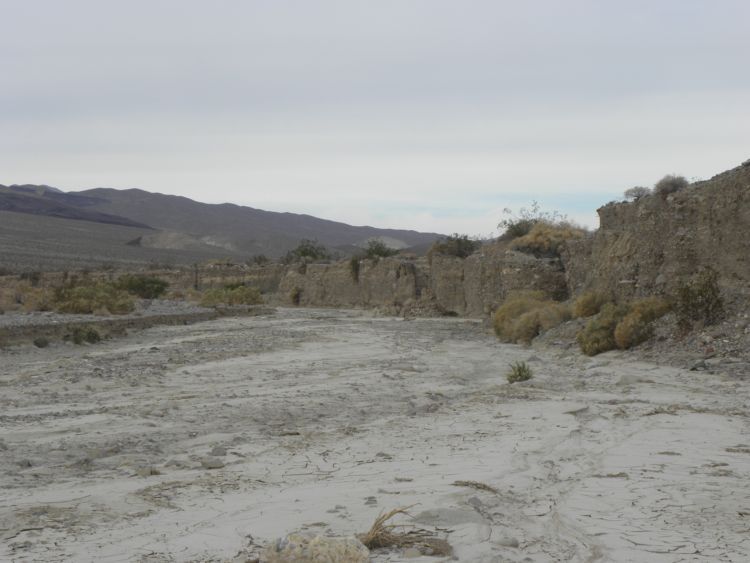 Looking south, around BHG wash entrance. Nice walls on Grapevine side.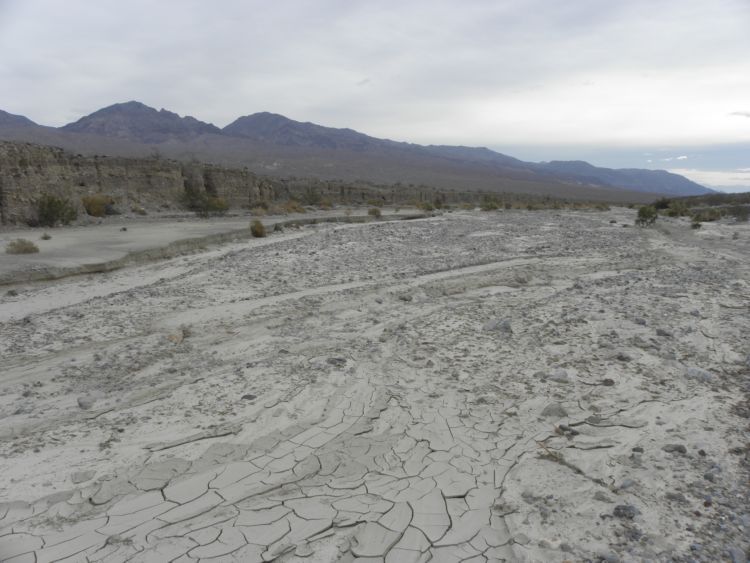 Past BHG, see the big high nicely cut walls on the Cottonwoods side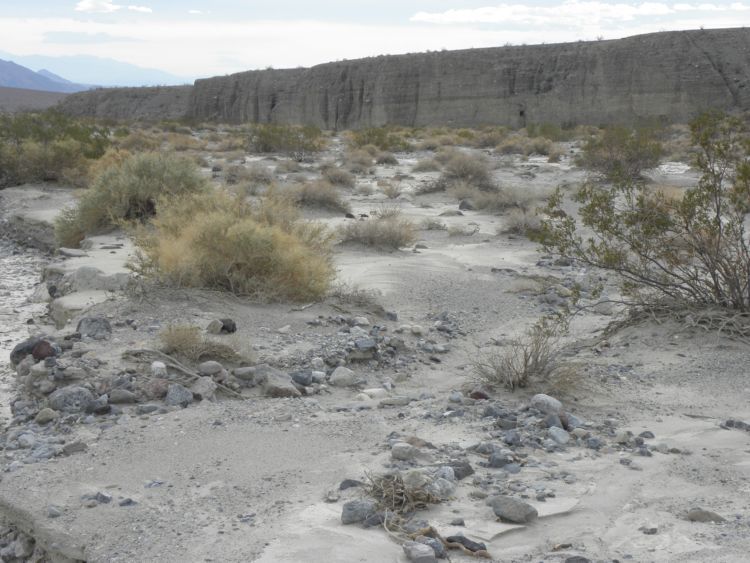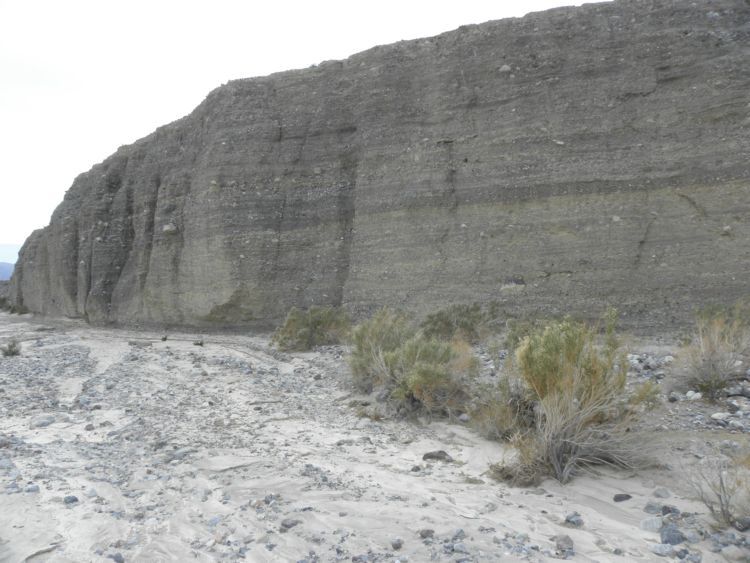 A bird nest and a nice boulder sticking out of the wall.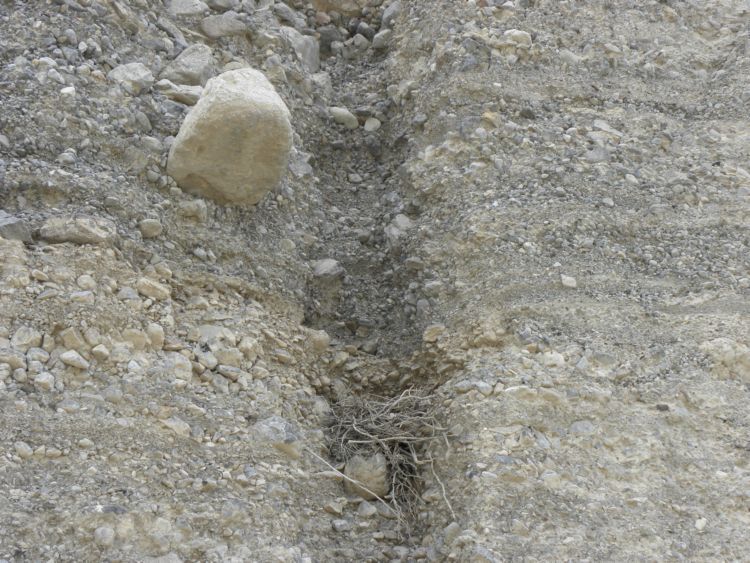 Those walls are very tall!! Isn't it beautifully cut...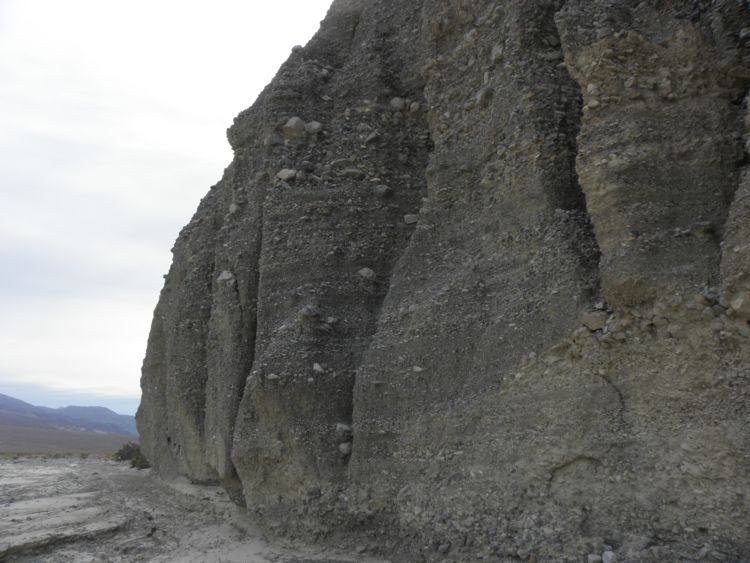 Further south now - a look back at those big walls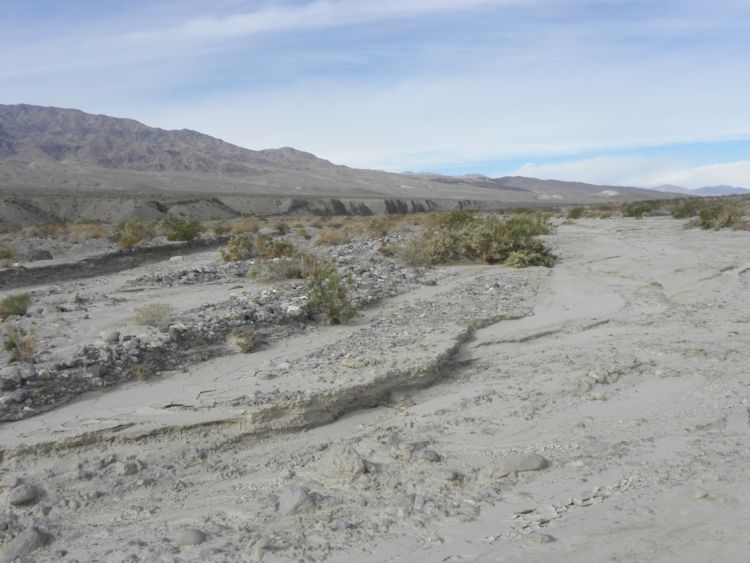 Close to the turnaround point for me. Big alluvial fan on Grapevine side ahead and more walls on that side.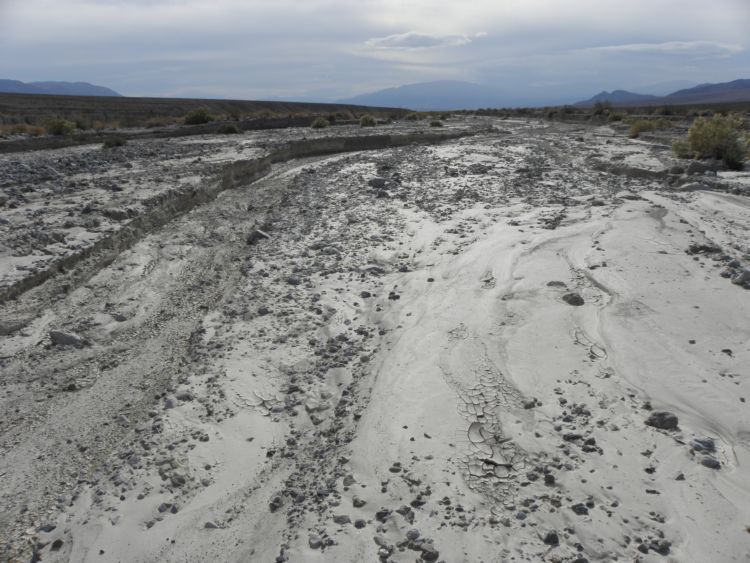 Going back now, coming back to the big walls again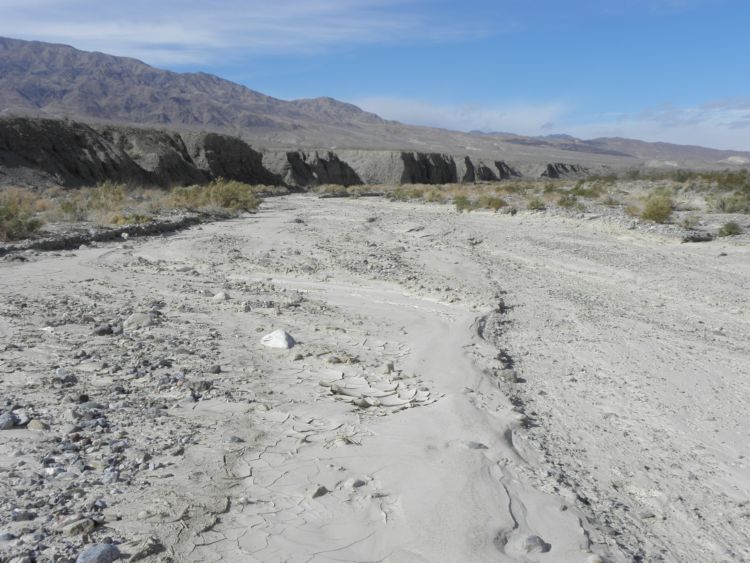 So, to repeat, when you're walking south and see the ridge ahead, it's Big Horn Gorge fan. Prepare to turn left!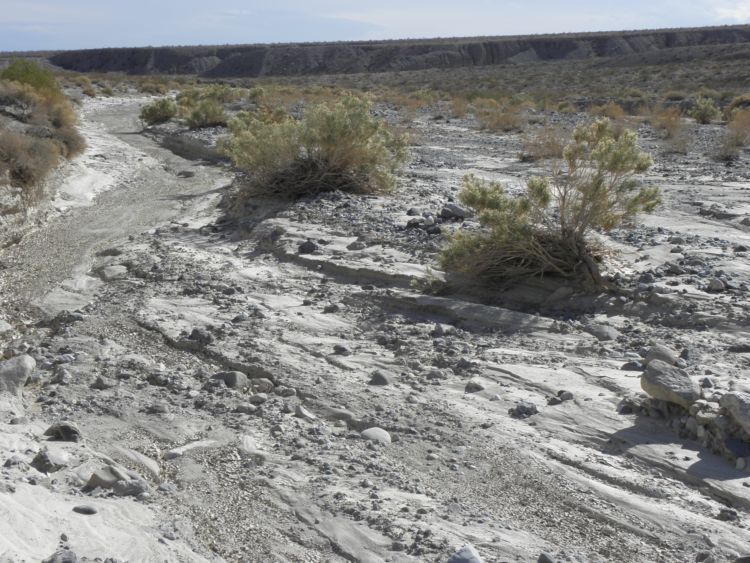 Sure would like to know the story of this picnic table anchored in the wash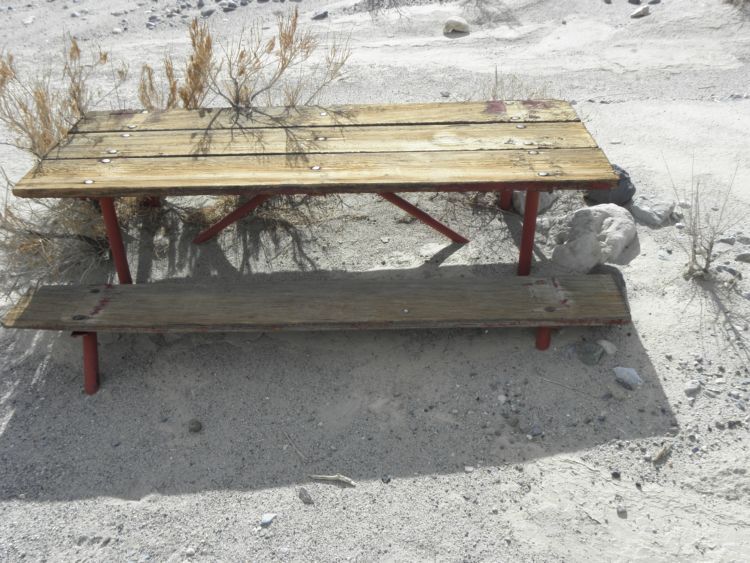 An example of some of the bigger cracked mud